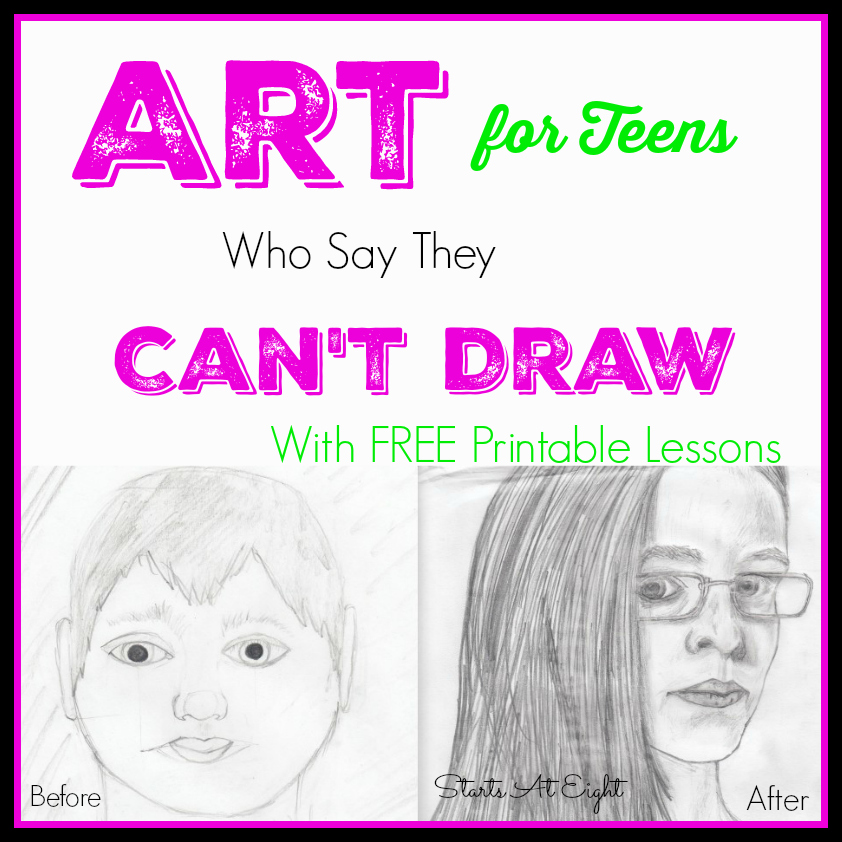 StartsAtEight.com has a great post on how to help your tween and teen-aged student dramatically improve their drawing skills, utilizing "right brain / left brain" exercises as popularized in the book "Drawing on the Right Side of the Brain" by Betty Edwards. Included are links to five downloadable lessons to help guide your student into putting this into practice.
PS. This really works.
CLICK HERE to go to the website!