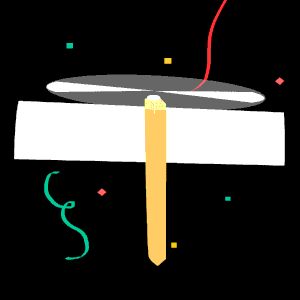 SCIENCE TOY MAKER: Mysterious, Kinetic, Noisy, Do-It-Yourself Science Projects that Entice Scientific Investigation
We featured this site in years past, but it just keeps getting better and better as they add dozens more way cool science toys,  gadgets and gizmos (both easy & advanced)  that you can make at home to demonstrate all sorts of scientific principles. (We especially like the "dolphin ring" video and project!) Bookmark this site and refer to it whenever you want a hands-on toy building project that has scientific value & your kids will love to play with!
Click here to go to the site!